Polo Belt Brown Gaucho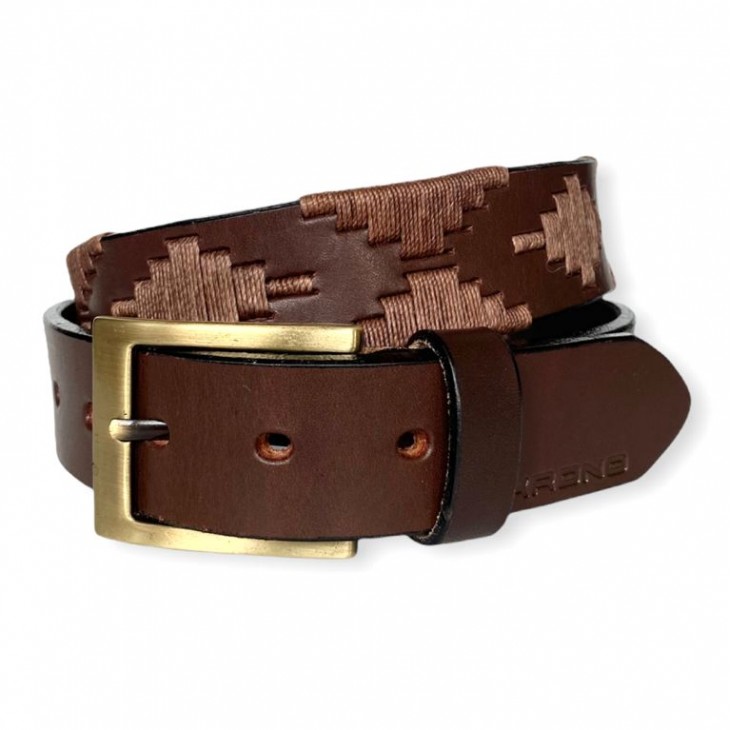 Polo Belt Brown Gaucho
Crafted in fine grain Argentinian leather, this belt is a must-have in your wardrobe. Its brown colour makes it suitable to be worn with polo trousers, shorts and summer suits.
Hand-spun by Argentinian artisans, this belt is made to last. Its waxed threads are resistant to friction and natural wear. Its golden brass buckle contrasts perfectly with the colour of the belt.
This belt is discreetly branded with the Krono mark at the end of the belt, a detail that contrasts with the other elements, which are equally sublime and discreet.
The measurements of this belt are 3.5 cm wide and the length can be selected according to your size. Available for international shipping.