Polo Belts was born as a bet to keep alive the tradition of polo through one of its most iconic accessories: polo belts. Belts are a functional item but also a polo belt is a piece of art that gathers different elements and make it an unique element of its kind.
Camila Mejía, founder of Polo Belts, is also the founder of Krono Polo, a brand specialised in polo equipment. For Camila, it was inevitable not to think about a business division focused on the creation of one of the most recognized and special articles of polo: its belts. Polo Belts is a brand specialised in skin belts that keep the essence of the first ones at the end of the 19th century, but with a modern vision of design and trends.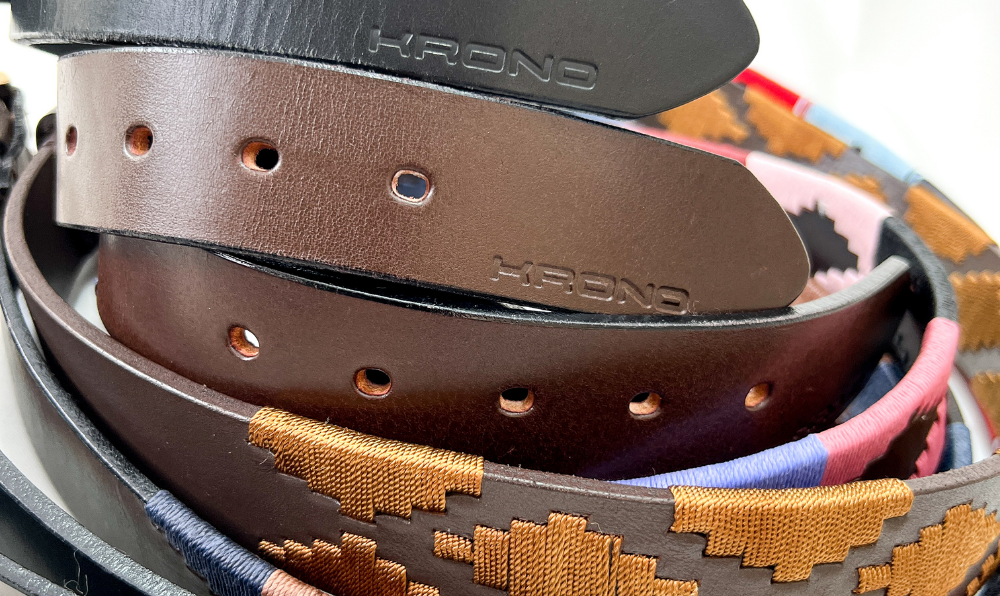 Our Polo Belts
As we know, polo is a captivating sport, full of adrenaline and contact with nature, horses but, above all, is a sport that puts family together. A polo belt is a reflection of that, of the culture, the hand work of the artisans and of the traditions that have been kept alive for years thanks to polo. The argentinian polo belt, also known as gaucho belt, reflects the heritage of a South American culture. Polo Belts keeps this heritage alive by respecting the good practices with which this belt is made.
The promise of Polo Belts is to keep the authenticity of a real polo belt, using the best raw material. With no doubt, the argentinian leather could not be missed in the creation of these pieces, nor could Argentinean artisans who are experts in the creation of these belts. Polo Belts is therefore a current brand, with fresh, modern and timeless designs that seeks to expand the polo culture to players and lovers of the sport, but also to people who, without knowing much about polo, value the good taste of the accessories that are used in the polo world.

To know more about the polo belts collection go to www.polobelts.co.uk