The argentinian polo belt is, with no doubt, an iconic complement of every wardrobe, not only because of aesthetical and design reasons, but also because it is a piece with an extraordinary strength, history and tradition. Polo belt is not only a nice accessory that we keep for special occasions, it is an item that evoques great moments, fills us up with energy and makes us feel powerful when we use it.
Buenos Aires, as every Latin American capital, is a city filled with colour. However, if you have had the pleasure of visiting it, we can agree that the air we breathe in its streets and avenues has a special smell, an essence difficult to find anywhere else; maybe that is the reason for its name. From Recoleta, passing through La Boca and Caminito, some of its most traditional northern neighborhoods in contrast with some others more modern as Puerto Madero, the fundamental aspect that links them together is and will be the colour. Reddish and woody tones, but always with the ever-present blue that fills the whole city. This is what polo belts are like, cheerful, risky and with colour combinations as varied as the imagination allows.
In the fashion world, trends come and go constantly, but we cannot fit the Argentinian Polo Belt as a trendy item. It is an atemporal article that, despites time, remains as fashionable as when it was created: it was designed as part of the polo uniform for the English that lived in Argentina in the late XIX century. If we should define the polo belt in just one word, it would be: versatility. It is one of those belts that can be used both in winter and summer and always looks great. The key is to wear it with basic and discrete garments, allowing the belt to be the star of the outfit.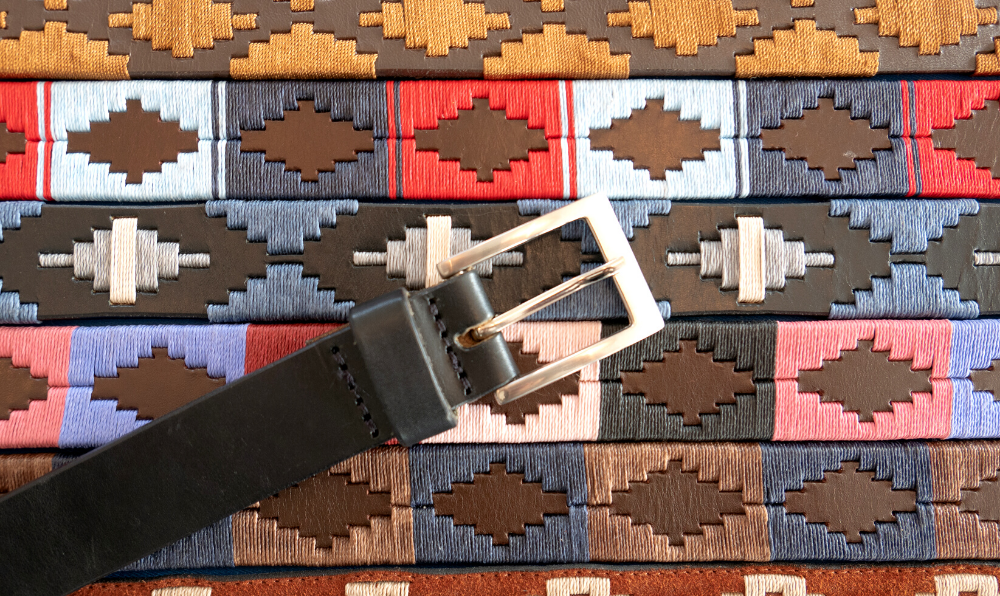 Our Polo Belts
A belt is, above all, a functional accessory and, beyond this feature, it is a decorative element. Is in this point where we can find a difference between an ordinary belt and some with style and with a life of its own. A polo belt not only holds our trousers, it is through its colours and materials that we can fill with life and style our outfit.
Polo belt is an accessory that is part of our lifestyle, speaks for itself just with its appearance and shows the personality of who is wearing it. Do not underestimate the great power of this accessory that shines for itself, and less when it is a polo belt that we are talking about.
Find the designs of our polo belts at www.polobelts.co.uk